It's no secret that the cost of auto insurance for those who live in Detroit is astronomically high. It's also no surprise that many who live in Detroit forgo auto insurance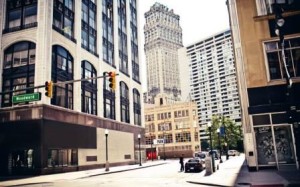 completely – probably in large part to its high cost. As debates continue about the cost of car insurance in Michigan, specifically in light of no-fault reform talks and SB 248, some of the conversations have shifted to what can be done to decrease the cost of auto insurance in the Motor City. However, while the proposals that have been put forth are well-intentioned, they ultimately offer far less protection and, if enacted, would leave auto accident victims in Detroit much worse off. One such proposal is Michigan Senate Bill 288.
Michigan SB 288: Senator Virgil Smith's Detroit Auto Insurance Plan
Towards the end of last month, Democratic Senator Virgil Smith introduced SB 288, which proposes separate no-fault coverage for those residing in Detroit under a "Low-Cost Automobile Insurance Pilot Program," created under what would become Chapter 32A. It creates a new section under our existing Michigan auto no-fault law that would allegedly solve Detroit's high insurance rate problems by limiting access to the medical coverage that Michiganders currently enjoy, putting Detroiters who suffer severe, catastrophic injury in auto accidents at risk.
Some facts about this "Low-Cost Automobile Insurance Pilot Program," according to the bill:
Only certain individuals can qualify for this insurance coverage: they must live in a household with a gross annual income that is less than or equal to 300% of the poverty line; they must be licensed for at least three years straight; they can only have had (within the last three years) either a property damage only accident where the driver was substantially at fault, or a point on their insurance as a result of a moving violation; in the past three years, they could not have been at fault for a car accident causing bodily injury or death; and cannot have had a conviction for at least one violation of the motor vehicle code or felony misdemeanor convictions relating to the operation of a motor vehicle.
All individuals in a household are limited to this type of insurance if one person purchases it: "An insured under a low-cost automobile insurance policy shall not purchase or maintain any other automobile personal protection insurance coverage other than under a low-cost automobile insurance policy for any additional vehicles in the insured's household."
Medical benefits are payable up to $50,000: the coverage is only for medical expenses incurred for injury sustained only to the owner/registrant of the vehicle, and is only payable if there is no other health or accident coverage available for the medical expenses incurred; this cap is in place regardless of the severity of the injuries associated with the auto accident.
Policies issued under the bill only apply "to the owner or registrant of the motor vehicle insured under the policy, not to the owner's or registrant's spouse or a relative of either domiciled in the same household." Note that this is a departure from the current no-fault law, which allows for coverage for spouses, children, and relatives who are domiciled together/live in the same household.
Those who are registered under this new policy cannot gain access to no-fault PIP benefits under any other policy, including: "the owner's or registrant's spouse, relative, or relative's spouse; the owner, registrant or operator of another vehicle occupied by the owner or registrant of a motor vehicle insured under the policy issued under Chapter 32A [the Detroit auto insurance plan]".
Tort liability for those with this coverage is limited to $20,000 total, regardless of how many parties are found to be liable.
What isn't provided for under this plan?
There are benefits that those insured under this low-cost plan will no longer have access to, compared to being insured under the typical Michigan auto no-fault insurance policy. Those benefits include the following:
However, according to the bill, insurers who offer this type of low-cost policy for Detroit residents have the option to offer additional coverage, such as collision coverage or uninsured motorist coverage.
Provisions of Interest to Medical Providers
Under this plan proposed under Michigan SB 288, insurers must charge a "reasonable amount for the products, services, and accommodations rendered. The charge shall not exceed the amount the person customarily receives for like products, services and accommodations in cases that do not involve automobile insurance, [Medicaid], and [Medicare]." Those seeking reimbursement for auto insurers must provide enough information so that the insurance company can determine the proper amount of reimbursement. If the insurers do not get the information they need, or if what they receive is "inadequate," they are authorized to pay the maximum amounts allowed under Worker's Comp. Most interesting, however, is the fact that the determination of whether a charge is reasonable or necessary is a question of law to be determined by the court, instead of a question of fact to be submitted to the jury.
These are just a few of the highlights of Michigan SB 288, offering "low-cost" auto insurance to select Detroit residents. However, while this program may very well lower insurance premiums, those who buy these policies are putting not only themselves but their families at risk of financial ruin. Catastrophic injury resulting from auto accidents does not discriminate – it can happen to anyone at any time. The medical benefits cap of $50,000 won't even come close to covering a substantial portion of the medical costs involved with saving the life of someone facing those severe injuries.
The people of Detroit deserve better – SB 288 is not the solution.