Michigan Auto No-Fault Law Overview
The Michigan auto no-fault law governs all auto accidents in Michigan or car accidents involving Michigan residents. Understanding the legal nuance of the legislation is paramount to any attorney handling car crash cases.  The Michigan auto accident attorneys at Sinas Dramis Law Firm are auto no-fault law thoughts leaders. They use their expert knowledge of Michigan's no-fault law to help protect the important rights and benefits that may be available to injured accident victims. AutoNoFaultLaw.com is the product of the firm's many years of studying, researching, and understanding the no-fault law. As such, it is Michigan's premier informational resource to the public, fellow attorneys, medical providers, judges, and insurance agents. If you've been injured in an auto accident and are seeking legal representation, Sinas Dramis Law Firm offers free initial personal injury or car accident case evaluations.
Michigan's No-Fault Legislation Historically
The Michigan Legislature adopted the No-Fault Automobile Insurance Act (MCL 500.3101, et seq.) in 1972 and it went into effect in October 1973. Michigan is one of only a handful of states in the country to have a no-fault insurance system. After many attempts year-after-year to dismantle the entire system, the no-fault law experienced a significant overhaul in 2019. While still in place, this new law fundamentally changes how the Michigan no-fault insurance system operates. Moreover, the number of people covered with no-fault personal protection insurance (PIP) benefits will be significantly reduced. In addition, many people claiming PIP benefits will be subject to monetary caps.
The attorneys at Sinas Dramis, and the primary authors of this website – George Sinas, Stephen Sinas, and Thomas Sinas – have dedicated themselves to advocacy on behalf of Michigan car accident injury community. The firm has remained at the forefront of the auto no-fault reform debate, fighting to protect this invaluable system.
With the recent passing of the new no-fault reform legislation, Sinas Dramis Law Firm helps injured people, their families, care providers, and the general public understand these vast and sweeping changes to Michigan's auto insurance system. "Navigating the Chaos: The New No-Fault Legislation" is the product of their extensive work understanding the complex changes that went into immediate effect or will be going into effect in the months and years following the legislative overhaul. The "Protecting the Injured: A Summary Guide to the New Auto No-Fault Law" is a brochure that provides consumers, medical providers, and auto accident victims with useful information about the extensive rights and benefits available under Michigan's new auto no-fault law.
 Auto No-Fault Basics
At its core, the no-fault system guarantees payment of certain insurance benefits to all victims of motor vehicle accidents. This is true regardless of fault. In order to fund such a system, however, the no-fault law imposes certain limitations on the rights of accident victims to bring tort liability claims against the negligent parties who inflicted the injury.
It is helpful to remember that, under the Michigan No-Fault Act, persons injured in motor vehicle accidents in Michigan have two separate and distinct claims. The first claim is for no-fault personal protection insurance (PIP) benefits. Additionally, the injured party can bring a second claim against the party who's at fault for the accident, known as the tort liability claim. This second claim recovers non-economic damages (pain and suffering) and excess economic damages (above what the no-fault provider pays).
No-Fault PIP Benefit Claims
Under Michigan no-fault law, an auto accident victim has the right to recover certain "no-fault benefits" (usually from the victim's own insurance company), no matter who caused the accident and regardless of whether the injured person was driving or was a passenger in a motor vehicle, or was a pedestrian or a bicyclist. The legally correct name for no-fault benefits is "personal protection insurance benefits" — also known as "PIP benefits," "no-fault benefits" or "first-party benefits." Basically, there are four types of no-fault benefits payable under the Michigan system:
Allowable medical and rehabilitation expenses for life.
Wage loss benefits for a three-year period.
Replacement service expenses for a three-year period.
Survivor's loss benefits for a three-year period when an accident results in death.
Learn more about No-Fault PIP Benefits.
Auto Accident Claims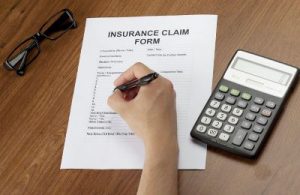 Michigan no-fault law also allows an auto accident victim to pursue a tort liability claim against the at-fault driver, to recover unpaid damages. The compensation recoverable in these liability claims includes damages for "non-economic loss" and "excess economic loss." Claims for non-economic loss require proof that the injury suffered constitutes either a "serious impairment of body function" or "permanent serious disfigurement."
In cases where the at-fault driver causes an accident resulting in death, the decedent's estate can pursue a tort liability claim for damages under the Michigan Wrongful Death Act.
Contact Sinas Dramis Law Firm today if you've been in a car accident or have lost a loved one involved in a motor vehicle collision at 866.758.0031.
Why It's Important to Understand Your Legal Rights
Although the original intent of the No-Fault Act was to simplify motor vehicle claims, in many respects the opposite occurred. Since the act first went into effect in the early 1970s, thousands of appellate court decisions have interpreted various aspects of the law and what it requires. Since its first enactment, George Sinas has summarized every published no-fault appellate opinion. In recent years, fellow attorneys Stephen Sinas and Joel Finnell have joined the efforts to summarize these opinions. The Auto No-Fault Digital Library on this website compiles these summaries in one place and is a freely available resource to the public.
One fact has clearly emerged from the past four decades of the no-fault experiment: it is critically important for consumers and Michigan auto accident victims to understand their rights. In many situations, an auto accident victim's incomplete understanding of their legal rights results in a loss of no-fault benefits and a denial of compensation by an insurance provider.