Grand Rapids Auto No-Fault Attorney George T. Sinas gives Radio Interview on HB 4612 (H-3)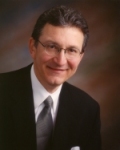 Last week, Lansing and Grand Rapids auto no-fault attorney and CPAN (Coalition Protecting Auto No-Fault) General Counsel George T. Sinas participated in a radio interview on WTCM News Talk 580 AM based in Traverse City. The topic of discussion was the recently proposed HB 4612 (H-3), which we've blogged about here and here. As CPAN General Counsel as well as a leading Michigan auto no-fault attorney, Mr. Sinas was in a unique position to alert listeners to a number of the key provisions of the proposed bill and how those provisions would affect them, should they unfortunately be involved in a car accident in Michigan.
According to Mr. Sinas, HB 4612 (H-3) is more restrictive than HB 4612 (H-1), which stalled on the house floor in 2013. Seen by many as the "insurance companies' wishlist," he noted that there were little to no consumer protections provided within H-3.
In addition to discussing the well-publicized proposed caps on no-fault benefits, Mr. Sinas mentioned the suggested changes to the current attendant care scheme, namely that family members would only be allowed to care for their loved ones for 56 hours per week, or 8 hours per day. Should a loved one require more assistance, families would have to resort to hiring commercial aides, paying a $200/month deductible for that service.
One key point Mr. Sinas made during the segment was that many Michiganders did not have a grasp of what they would be giving up in exchange for the two year savings on their premiums – savings that would amount to approximately $10 per month in some instances.  Even though premiums would go down for those two years, there is nothing in HB 4612 (H-3) preventing insurance companies from raising premium rates in the following years. Something else to consider: a number of the proposed changes in this current iteration of HB 4612 are similar to proposals resoundingly rejected by Michigan voters in the 1990s when Proposal C was on the ballot.
Also participating in the segment was Kris Ruckle, whose daughter was involved in a car accident in April 2007, sustaining a traumatic brain injury among others. While recounting her family's story and their experience navigating Michigan's auto no-fault system while trying to get the care her daughter needs, Kris hit home another important point: what scared her most was that there were so many individuals who either don't know or don't realize the importance of the system we currently have in place. "It could happen to you tomorrow," she stated.
As always, if you have any questions about this proposed house bill and how it will affect you, you should consider consulting with experienced Grand Rapids and Lansing personal injury attorneys who will be able to address your concerns.