Life Before Michigan's Auto No-Fault System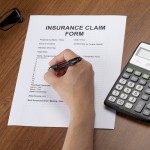 Michigan's auto no-fault system is back in the news. As the conversations continue about no-fault's future, it might be helpful to remember how we dealt with car accidents under the previous system.
Prior to 1973, individuals injured in a motor vehicle accident were subject to the general "tort" system. In a tort claim (also called an auto negligence claim), before injured individuals receive compensation for their auto accident injuries, they had to show the injuries were the result of another person's fault or "negligence."
Critics argued that such a system was flawed. They noted that, under a tort-based system, only drivers who were not at fault for the accident could receive compensation. Thus, if a collision involved only one vehicle and the driver injured herself and nobody else was involved, she had no recourse for payment of her medical bills except her own funds, insurance or the government.
Another criticism was that the tort system was too slow to compensate victims for their injuries. Proving that another individual was at fault usually required filing an auto negligence claim, and the legal process is often slow. This caused significant delays in getting benefits and medical care to injured individuals. Critics also argued that too many resources were spent on litigating cases, which could instead go to compensating injured individuals who needed treatment.
The solution to these problems was the Michigan auto no-fault system, codified in the Michigan No-Fault Automobile Insurance Act of 1973 (MCL 500.3101, et seq).
Under this no-fault system, as a general rule everyone driving a vehicle must purchase their own no-fault insurance. In the event of a motor vehicle accident, the injured victims turn to their own insurance for payment of their medical benefits. In addition to covering medical care, no-fault insurance provides other benefits. For example, any income an individual loses as a result of his or her injuries is recoverable from their insurer for up to three years following the accident. Accident victims are also able to receive a daily stipend of up to $20 to help pay for services the individual is unable to perform as a result of the accident, such as household chores.
For this reason, Michigan residents are part of a system that is more generous than any other state in the nation. If you have any questions about the no-fault system and how it applies to your situation, contact one of our experienced Michigan car accident attorneys today.