Amazon Flex hires individuals to deliver goods purchased from its Prime Now program. But what happens if a driver is injured in an auto accident?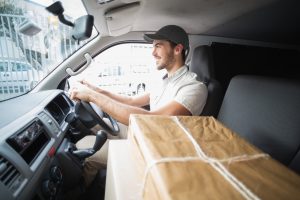 The Amazon Flex program lets individuals deliver goods that customers order via Amazon's Prime Now program.
According to the company's website, the Amazon delivery program promises "great pay" ($18-$25/hour), "consistent work" and "flexible hours." Drivers must reportedly also have an Android phone, and the company indicates on its website that drivers will get "consistent work" because package deliveries occur seven days a week. In order for drivers to participate in the program, they must pass a background check and be at least 21 years old.
Similar to the Uber ride-sharing service, Amazon Flex asserts that drivers who participate in its delivery program are "independent contractors," as opposed to employees. As independent contractors, the on-demand drivers are not afforded the same benefits as employees, including workers' compensation benefits if they're injured on the job.
However, legal issues have arisen in recent years about whether these kinds of on-demand drivers should instead be classified as company employees. Labor groups are especially critical of the independent contractor status, claiming companies like Amazon and Uber should be considering their drivers full-fledged employees, entitling them to various benefits and other perks.
Amazon Flex operates in 28 select cities across the United States. Currently, none of these cities are in Michigan — but that could change on a dime, as Amazon Flex continues to expand.
Regardless of whether Amazon Flex drivers are delivering the products you purchased, the same questions arise when determining the legal status of those drivers:
What happens if an Amazon Flex driver gets into an auto accident while making a delivery?
What if the driver is in a car accident during the time between deliveries?
Would Amazon Flex drivers have to rely on their personal no-fault insurance policies if they're in an auto accident since they are not considered employees?
Will no-fault policies even cover the use of personal vehicles for deliveries?
Time will tell whether the independent contractor status of drivers will ensnare Amazon in a legal battle, much like Uber has faced.
In the meantime, Amazon Flex continues to experiment with drone deliveries, bringing with it a separate set of legal issues. To date, this Amazon "Prime Air" program is still undergoing further safety testing and FAA approvals.