Lansing auto accident attorney George Sinas received four distinguished awards in the last year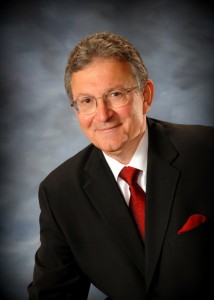 It has been quite a year for George Sinas, Lansing auto accident attorney and head of our Auto No-Fault team.
Last spring, George was named the 2013 Lawyer of the Year, an award given by the Michigan Lawyers Weekly based on the vote of the individuals who were named as Leaders in the Law for that year. Recipients of the award have demonstrated the highest levels of success in the legal profession, passion for the law, service to their clients, the community and have a record of achievement showing strength of character and the ability to be a leader in the legal community in the state of Michigan.
After being named the Lawyer of the Year, George then received the Protection and Preservation Award from Coalition to Protect Auto No-Fault (CPAN). George has been involved with CPAN from its inception. In his role as CPAN's General Counsel, George has been instrumental in a number of key victories involving CPAN's mission to protect the auto no-fault system and fight against unsavory insurance industry practices. Among its most recent endeavors, CPAN has been a strong advocate for the transparency of the Michigan Catastrophic Claims Association, specifically seeking the numbers used to justify the increase in the rates Michigan citizens pay, and justification that the fund is truly in trouble, as the association claims.
On the heels of that recognition, in appreciation of his tireless and unwavering efforts in representing the interests of the catastrophically injured and their providers throughout the state of Michigan, George was awarded the Catalina Andres Humanitarian Award by the ACS Foundation at the 5th annual Acclaimed Holiday Event on December 13, 2013.
Coming full circle, just weeks ago George received the Michigan Association for Justice's 2014 Champion of Justice Award for his dedication and contributions to MAJ, as well as his efforts to protect Michigan's auto no-fault system and those in this state who have come to rely upon it. The award is presented annually to an individual in the legal community who uses their knowledge and expertise to help the citizens of Michigan, and George does exactly that.
To receive four of these distinguished awards within one year span is no easy accomplishment, and is a true testament to George's abilities both inside and outside of the courtroom. As the head of the Sinas Dramis Law Firm's auto no-fault law team, George's years of experience and unmatched expertise in the field of personal injury, particularly auto no-fault law, have placed him in a unique position to serve as a champion for the rights of others who find themselves navigating our complex system, as well as those who provide their much-needed care. George's experience and wealth of knowledge is also a key resource for all those fortunate to have the chance to work with him.