Grand Rapids Car Accident Attorney Tom Sinas Weighs in on HB 4612 (H-3)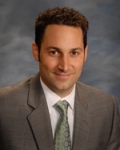 "Reforming" Michigan's current auto no-fault system has been topic of interest for quite some time now. Towards the end of last month, Speaker Jase Bolger proposed a number of changes to Michigan's existing no-fault insurance system. The current proposal, known as "Substitute for HB 4612" or "HB 4612 (H-3)," allegedly addresses many of the concerns previously raised when the bill was originally introduced last year.  Reaction to this new substitute was swift, and as one may imagine, has sparked healthy debate all over Michigan.
Grand Rapids Car Accident Attorney Tom Sinas was recently interviewed by Christian Frank of Fox 17 West Michigan concerning the proposed No-Fault reform legislation. Tom noted that this new bill asks Michigan residents to give up a number of rights to which they had been entitled to receive under the existing system – permanently. For instance, Michigan residents would be giving up the right to have a certain number of hours of family provided medical care in their home for a loved one. Limits would also be placed on the amount of therapy and rehabilitation an injured individual may receive. In addition, limits would be imposed on the amount of medical care for which the insurance company would have to pay.
Tom also mentioned that HB-4612 (H-3) also proposes a $10 million cap on no-fault PIP benefits; currently, no cap is in place. Further, the proposal calls for mandatory reductions in premiums (of at least 10%), lasting for two years. However, as Tom aptly noted, this would only translate into saving $10 per month for two years, and there is nothing to prevent those premiums from rising once again after the two year period. A summary highlighting the key aspects of HB 4612 (H-3) can be found here. 
Tom posited an interesting thought during his interview, and it is something that should be addressed by the proponents of this proposal: "If Michigan citizens are asked to give up something permanently, then the insurance industry should give up something permanently."
While it appears that Michigan residents would be trading in limited savings in exchange for the loss (or at the very least, severe reduction) of services currently accessible under the existing no-fault system, it is unclear what concessions the insurance industry is making aside from the 10% premium reduction for two years. Hopefully this issue will be addressed in future discussions about HB 4612.