Steve Sinas and Tom Sinas testified before the House Insurance Committee regarding SB 248
The legislative battle surrounding SB 248, the latest attempt to "reform" Michigan no-fault law, continues, and our Michigan no-fault attorneys have continued to educate not only the general public, but our also lawmakers, about the detrimental effects this bill will have. Not only will those who have suffered severe, catastrophic injury resulting from car accidents be negatively impacted, but also all of us, who may one day face the same thing.
On April 22, 2015, CPAN General Counsel and Michigan auto accident attorneys Steve Sinas and Tom Sinas testified before the House Insurance Committee in Lansing, discussing SB 248. They reiterated a number of key points about the bill that everyone needs to keep in mind when discussing changes to the no-fault system.
Steve Sinas addressed problematic issues with SB 248, as well as a few things worth remembering about our system as it currently exists, during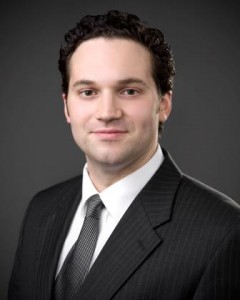 his testimony before the House Insurance Committee. He noted that first and foremost, nobody receives unlimited benefits, per se. There are written into the Michigan no-fault insurance law that dictate the circumstances under which insurance companies must pay for care. Under the No-Fault Act, no-fault insurers must pay for "reasonable charges incurred for reasonably necessary products, services and accommodations for an injured person's care, recovery or rehabilitation." Steve also aptly pointed out that the claim that providers are reimbursed at rates of 100% was simply not true.
In addition, Steve addressed the proposed reimbursement rate changes at issue in SB 248. Forcing providers to negotiate and accept less money for key services they provide will eventually dismantle the system. While the text of the bill does not change the standard of care that is being provided, having fewer resources and funding with which to provide high-quality care certainly will change the standard.
Tom Sinas' testimony focused on the proposed "fraud authority," and reinforced the points he has made while educating the public about SB 248.
Tom's experience as a former financial fraud prosecutor made him uniquely positioned to address the issue. He noted that the proposed "fraud authority" was heavily skewed towards benefiting one side – the insurance industry. While the focus of the authority (as written) is to stop instances of fraud consumers allegedly perpetrate on our no-fault system, no mention was made of insurance companies that fail to hold up their end of the bargain by refusing to pay for no-fault PIP benefits, reimbursing health care providers for the high quality, necessary care needed by auto accident victims.
After all, isn't that why Michigan residents pay their insurance premiums, so that one day, should the worst happen, their no-fault carriers will pay for the care and rehabilitation necessary to treat their injuries, without having to worry about facing financial ruin for lack of ability to pay for these treatments? So far, efforts to address the serious problem regarding this fraud authority have unfortunately fallen on deaf ears, as evidenced by the substitute House Bill that was voted out of committee and will see debate on the house floor.
Stay tuned for more updates on the procession of SB 248 through the House.