Lansing car accident attorney Steve Sinas discusses potential insurance concerns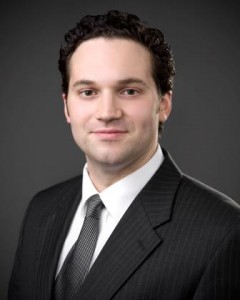 While many are excited about the arrival of Uber, the popular ride-sharing service, many in Michigan, including Lansing car accident attorney Steve Sinas, are raising a number of valid concerns about its safety. As we mentioned in a previous blog post, Uber now operates in Grand Rapids, Lansing, Kalamazoo, and Flint, joining Ann Arbor and Detroit. Theoretically, the service is quite simple: individuals use the Uber app to contact a driver for a ride. Once the driver arrives, both parties hammer out the details (the route, the price) before the individual embarks on their journey. Those who champion Uber's services claim that it is quick, reliable, and cheaper than standard taxi fares. While innovation is always welcome, it's important not to lose sight of the implications new business models may bring.
As Steve and others pointed out in a recent interview with WILX, there are concerns about the background checks Uber performs on the drivers who use its service, as well as concerns about insurance coverage and who bears the responsibility should the driver and passenger be involved in an auto accident. Steve noted that Uber drivers are not technically employed by the company, but are rather seen as independent contractors. As a result, Uber would not be held liable for those drivers' actions should an accident occur. In other words, the driver and the passenger may have to bear the responsibility.
The safest course of action would be for both Uber drivers and passengers to check with their insurance companies to see if their policies cover this type of arrangement. If not, you might want to think twice about using the service, because you could be out of luck should the worst happen. In addition, Steve and others in the community suggest that local leaders in Lansing, Grand Rapids, Kalamazoo, and Flint reach some sort of operating agreement that resolves the legal issues that will undoubtedly arise. If you have any questions about Uber's operation in Michigan and whether or not your policy will cover you should you decide to use Uber, contact a Lansing car accident attorney for guidance.