The maximum monthly work loss benefit will increase as of October 2015.
Update: the maximum monthly work loss benefit is now $5,718 (October 1, 2019 – September 30, 2020).
The Michigan Department of Insurance and Financial Services recently issued a bulletin updating the maximum work loss benefit payment available under the Michigan no-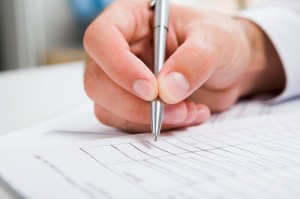 fault law. From October 1, 2015 – September 30, 2016, the maximum amount one may receive will be  $5,398.00 –  a six dollar increase from the maximum amount allowable through the end of September of this year.
For those who were not aware, the Michigan no-fault law provides four types of benefits:
Work loss benefits are collectable for a maximum of three years. According to the No-Fault Act, specifically MCL 500.3107(1)(b): "Work loss consisting of loss of income from work an injured person would have performed during the first 3 years after the date of the accident if he or she had not been injured." Adjustments are made to the maximum amount available for work loss benefits based on the cost of living.
Those who would have made an amount greater than the maximum amount available under no-fault law would have the opportunity to recoup the difference in a suit for excess economic loss damages.
Other key points about no-fault wage loss benefits:
payment of the benefit is required if the injured person cannot perform the work he or she would have done had it not been for the accident;
the benefits must take into account salary increases, overtime, and other meritorious raises that the injured person would have received during their disability;
any income earned by the injured person during their period of disability reduces the amount received under the work loss benefit; and
Wage loss benefits cannot be reduced by the amount of sick time or vacation time the injured person is using during their period of disability.
If you have any questions about the upcoming changes to the wage loss benefit maximum, or are wondering how the changes may impact your particular circumstances, be sure to contact one of our Michigan no-fault attorneys.