Proposed Michigan SB 896 would raise the speed limit for larger trucks and buses to 70 miles per hour on Michigan highways
As part of a package of bills seeking to change the speed limits on Michigan roads, SB 896 was introduced late last month. Among other things, Michigan SB 896 purports to increase the speed at which these types of vehicles may travel: "school buses, buses, trucks with a gross weight of 10,000 pounds or more, a truck-tractor, or truck tractor with a semi-trailer or trailer or a combination of these vehicles shall not exceed a speed of 70 miles per hour on a limited access freeway." Currently, Michigan law provides that these vehicles travel at a speed no greater than 60 miles per hour.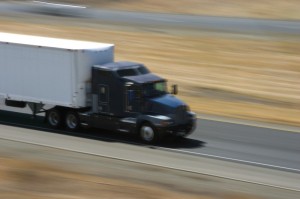 Instead of traveling at 60 miles per hour, these larger vehicles – which should arguably be moving at slower rates of speed in the first place (whether it be due to their size, the number of passengers being carried, amount of cargo being transported, etc.) – would be allowed to travel at much higher rates of speed, potentially endangering themselves and others with whom they share the road.
Why is this important? Because Michigan may be a part of a growing trend across the nation to increase speed limits on highways. By way of example, lawmakers in Florida are increasing the speed limit on some state highways from 70 to 75 miles per hour. The measure passed the House Economic Affairs Committee and is heading to Florida's House floor for consideration. Those Supporters of the Florida bill claim that many drivers are already driving in excess of the 70 mph limit. Opponents (including AAA), on the other hand, claim that Florida could see an increase in the number of accidents as a result. According to AAA, there are sixteen (16) states which currently have speed limits set at 75 mph or higher; of those states, thirteen (13) of them exceed the national average for traffic fatalities.
Speeding and reckless driving are one of the many causes of accidents involving large trucks such as those listed above. Even though there are a good number of semi-truck drivers who exercise due care and are cautious while on the road, too often we see instances where a driver is moving more quickly than the road conditions warrant. We saw as much with the myriad of accidents involving semi-trucks this winter, particularly those with drivers who believed they were immune to the impact the ice, snow, and subzero temperatures had on the road conditions. Even if the pavement is clear and the weather is great, it is worth remembering that these large trucks do not operate or maneuver in the same manner as other motor vehicles. For instance, because of their size and weight, these larger trucks must start to slow down at a much earlier time than most of us driving "normal sized" vehicles must. It is also not as easy to perform quick maneuvers that might otherwise prevent an accident from happening.
What do you think? Does it make sense to increase the speed limit for these larger, high-profile vehicles?
If you've been injured in a crash, contact a Michigan truck accident attorney at Sinas Dramis Law firm. Our team is experienced and can help you handle these complex and challenging cases.