NEW PROPOSAL MAY ALLOW MICHIGAN DRIVERS TO PROVE THEIR INSURANCE COVERAGE WITH THEIR CELL PHONE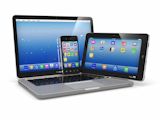 A new proposal in the Michigan Senate would allow Michigan drivers to prove that they have insurance coverage on their vehicle by displaying an electronic proof of insurance certificate on their cell phone, tablet, or other electronic device. Currently, Michigan law requires that any person who operates a motor vehicle on Michigan's roads must produce a certificate of insurance, showing that their car is in fact insured, upon the request of a police officer. A failure to provide this certificate is a civil infraction, for which the driver may face a monetary fine.
The new bill, if adopted, would allow Michigan drivers to present a requesting officer with an electronic certificate of insurance, rather than a traditional paper copy. Presumably, this electronic certificate would be provided to the driver directly by their insurance company, and could potentially even be provided to a driver during the course of a traffic stop, or immediately following a motor vehicle accident.
Written By Sinas Dramis Law Firm