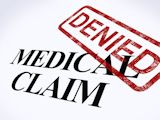 The Michigan No-Fault Automobile Insurance Act has been in effect since 1973. It is without a doubt the most expansive system in the nation, providing life-time medical benefits for those injured in auto accidents.  In other words, an accident victim who is injured will, for the rest of his or her life, be able to have any medical cost related to the accident (e.g., prescription costs, surgeries, medical mileage to and from doctor's appointments) paid by their auto insurer.
Here is what to look out for though: In an effort to avoid this duty, auto insurers sometimes offer victims cash in exchange for the release of their life-time medical benefits.  And many victims take it, especially in a poor economy where every dollar helps.
The danger, however, is that lay people, and even doctors, have a difficult time predicting how injuries today will play out tomorrow.  The workings of one's body, with all its complexity and countless interrelated parts, is a tough thing to predict.   For this reason, it is much more prudent to negotiate a settlement that only extends up until the date the legal release is signed, not a settlement that extends into eternity.
Case in point is a recent decision by the Michigan Court of Appeals, Michigan Head & Spine Institute v State Farm (published February 12, 2013).  The case involved a woman who was injured in a auto accident.  Relying on her no-fault insurer, State Farm, she was able to receive medical treatment for her injuries.  However, approximately 19 months after the accident, State Farm offered her $35,000 in return for a complete release of her no-fault benefits, including any medical treatment that was "incurred at any time in the future."  The woman accepted the offer and . . . I bet you can guess what happened next.  More than six months later, she needed treatment for health complications related to the auto accident.  She received treatment at Michigan Head & Spine Institute, which submitted the bill to State Farm.  State Farm promptly denied the benefit and the Court of Appeals decided the case in State Farm's favor.
The case is a perfect example of why, before accepting a deal like this, it's important to consult with not only one's doctors but attorneys who understand the no-fault insurance system.