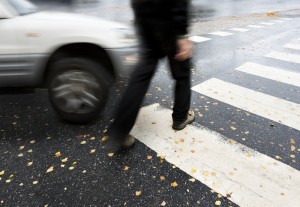 Summer is here … and that means warm Michigan days and nights. It also means more pedestrians and cyclists on the roadways.
With that in mind, the Michigan Secretary of State's Office is reminding motorists — especially teenage drivers — that they need to take extra precaution when encountering vulnerable roadway users, including cyclists, pedestrians and wheelchair users.
In a June 28, 2016 bulletin, the Michigan SOS asks that motorists keep the following in mind:
Bicycles are treated the same as vehicles and cyclists are entitled to use the roadways.
Always yield to vulnerable roadway users, even if they are not crossing the street at a crosswalk.
Exit driveways and parking areas slowly, watching for pedestrians, persons in wheelchairs and cyclists.
Before turning at driveways and intersections, stop completely to be sure you do not cut off pedestrians or approaching cyclists who have the right of way.
Check for cyclists and pedestrians before backing up.
Do not immediately turn right after passing a cyclist — wait until the cyclist has gone through the intersection.
When approaching a stopped vehicle from behind, slow down. Do not pass until you are sure there are no pedestrians or cyclists crossing in front of your vehicle.
Do not pass a vehicle stopped at a crosswalk, even on multi-lane roads.
When turning left at a green light, yield to persons crossing the street.
Keep an eye out for changes in direction taken by pedestrians or cyclists, especially when they're trying to avoid road hazards.
When passing vulnerable roadway users, leave sufficient space between them and your vehicle.
Be extra cautious near schools and residential areas, where children and cyclists might be present.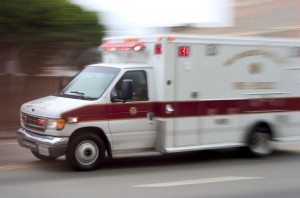 A measure is pending in the Michigan Legislature that would stiffen penalties for motorists who injure or kill vulnerable roadway users. That legislation, Senate Bill 1029, was introduced June 9, just two days after five Kalamazoo cyclists were killed and four others were injured when hit from behind by a pickup truck. The driver of that pickup truck has since been charged with five counts of second-degree murder, four counts of reckless driving causing serious impairment and five charges of operating a vehicle while intoxicated causing death.
Cycling advocates, including the League of Michigan Bicyclists, are also focusing on other legislative efforts, including:
Enacting a statewide 5-foot safe passing law.
Preventing unnecessary traffic stops of vehicles with bike racks.
Classifying and regulating electric-assist bikes (e-bikes).
If you've been injured in a bicycle or other accident involving an automobile, contact the attorneys at the Sinas Dramis Law Firm to assess your situation. Over the years, our personal injury lawyers have helped thousands of injured people and their families fight for their right to seek justice from those who have negligently or wrongfully caused them harm.