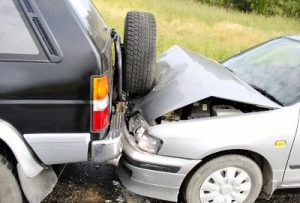 Unfortunately, out-of-state car accidents happen all the time, whether it's due to poor weather conditions, distracted driving or unfamiliarity with the roadway.
When you find yourself driving elsewhere besides Michigan, there are several things you should keep in mind about your auto no-fault insurance.
Out-Of-State Car Accidents And No-Fault Benefits
First and foremost, remember that Michigan no-fault insurance typically applies to out-of-state auto accidents. This means that, if you're injured, you're likely entitled to no-fault PIP benefits.
Your Michigan no-fault policy protects you and your passengers if you're in a car crash anywhere in the United States (including U.S. territories and possessions) or Canada, as long as:
the injured person is:

a named insured under the insurance policy, or
a spouse or relative of a named insured, who is domiciled in the same household or is an occupant of a vehicle involved in the accident.
What if a person injured in a car accident is not a named insured under a Michigan no-fault policy or is not a relative domiciled with the insured party? Then in order to receive no-fault benefits, the injured person must be occupying the motor vehicle, the owner of which was insured under a Michigan no-fault policy covering the vehicle that was involved in the accident. In other words, it is not enough that the owner has a no-fault policy covering a vehicle that was not involved in the crash — the vehicle involved must be insured under the particular policy.
Also keep in mind that, if you rent a vehicle and are in an out-of-state car accident, you're entitled to no-fault benefits, even if you did not purchase any rental car insurance.
Review Your Policy, In Case Of An Out-Of-State Car Accident
Basically, it boils down to this: review your Michigan no-fault policy before leaving on your journey. If you have questions about your coverage, call your insurance agent and get answers.
In this video, Grand Rapids auto accident lawyer Tom Sinas talks about Michigan no-fault insurance and out-of-state car accidents.
If you've been injured in an out-of-state accident and have questions about your insurance benefits or your legal rights, our Michigan car accident attorneys are here to help. Contact us today for a free initial consultation.