Underinsured Motorist Claims in Michigan
Michigan motorists injured in accidents that involve automobiles can typically recover certain personal protection insurance or PIP benefits from their own insurer, regardless of who was at fault. In addition, injured victims may bring a claim against the at-fault driver and his or her insurer, to recover those damages which exceed the amount of recoverable PIP benefits. These damages include economic loss damages that exceed the statutory cap on PIP benefits, as well as noneconomic loss damages, which compensate the victim for pain and suffering.
Although injured motorists may make a claim against the at-fault driver and his insurer, the at-fault driver's policy may not provide enough coverage to fully compensate the victim. In Michigan, drivers are only required to carry $20,000 worth of coverage to compensate someone injured or killed as a result of the driver's negligence. Additionally, these minimum policies are often capped at $40,000 per occurrence — this means that $40,000 is the maximum payout the liable insurance company is required to make, regardless of how many people were injured in the car accident.
Because of these low mandatory minimums, Michigan motorists may wish to provide extra coverage for themselves and their families in the event of a motor vehicle accident.
If the injured person purchased underinsured motorist coverage, and if the injury was the result of the negligence of someone whose liability limits did not fully compensate the injured person, the injured victim can pursue that portion of the liability claim not covered by the at-fault driver's insurance through the injured person's own insurance company in much the same manner as one would pursue an uninsured-motorist claim. If the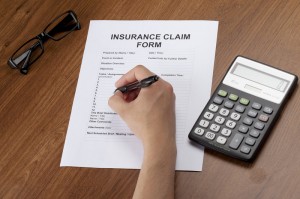 injured person did not purchase underinsured motorist coverage but was a passenger in a vehicle that was covered by underinsured motorist coverage, the injured person may very well be covered under that policy.
There are certain strict rules that must be followed so that the underinsured motorist claim is not jeopardized. For example, underinsured motorist policies typically require that the injured person completely exhaust the negligent party's liability limits before pursuing the claim for underinsured motorist coverage. In addition, most policies require that the injured person obtain written consent from his/her insurance company before settling with the negligent party.
There may be other very important conditions set forth in the policy that must be complied with in order to pursue such a claim, such as shorter notice-of-claim requirements. Failure to follow these policy conditions can result in the loss of underinsured motorist benefits. Therefore, extreme caution is necessary to protect these claims!