Motorist Claims Involving Uninsured (no insurance coverage) and Underinsured (minimal insurance coverage)
Uninsured (UM) and underinsured (UIM) motorist coverage policies provide an extra layer of coverage for Michigan drivers should they be in a car accident. Although Michigan uses one of the most comprehensive no-fault statutes in the country, there are still times when a person is injured in a car accident may find himself without adequate coverage or no insurance at all.
What if the person who caused the car accident doesn't have enough insurance to fully compensate me, or what if they have no insurance at all?
Uninsured and underinsured policies help to fill those gaps when the value of your case exceeds the amount of the negligent driver's insurance policy, or when the negligent driver has no insurance at all.  For example, if your car accident claim has a value of $50,000, but the person that caused the accident only has $30,000 in coverage, you would collect their $30,000 and then proceed against your company for the remaining $20,000.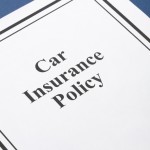 Uninsured and underinsured policies are optional coverage that may be purchased by a motorist to cover themselves, their families, and their passengers in the event that they are involved in an automobile accident with someone who has no insurance, or whose insurance policy does not provide adequate coverage to compensate the victim for his or her injuries.
However, it's important to understand that this is not required coverage.  As such, these policies are not directly regulated by the Michigan Auto No-Fault Law. Rather, the Michigan Supreme Court has made it clear that these policies are governed by the express terms of the contract.  Wilkie v Auto-Owners Ins Co, 469 Mich 41 (2003).
The Court reaffirmed that such policies are governed by the express terms of the contract in the 2012 case of DeFrain v State Farm, 491 Mich 359 (2012). In DeFrain, the Court denied benefits to a pedestrian who was struck in a hit-and-run accident and later died as a result of his injuries. The Court found that, although the individual was in critical condition and was unable to provide notice of the accident to the insurance company until approximately 60 days after the accident, the terms of the contract requiring notice within 30 days of the accident were binding. Because the Plaintiff had failed to provide such notice, the subsequent claims of his estate were barred.
As such, you should take great care to review any policy you are considering purchasing, to make sure that you understand the policy you are purchasing and the types and amounts of coverage it contains.