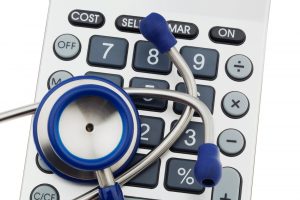 Can hospitals, doctors and other medical service providers file their own lawsuits against no-fault insurers, seeking reimbursement for services they've rendered to persons injured in car crashes? If so, can these treatment providers protect their right to reimbursement by sending written notice to no-fault insurers of their intent to collect payment on their own?
By granting leave to appeal in Covenant Medical Center, Inc v State Farm Mutual Automobile Ins Co, the Michigan Supreme Court appears ready to answer these critical questions.
"This may be the single most important case for medical providers' rights under the No-Fault Act that the Michigan Supreme Court has ever considered," said auto no-fault law attorney Tom Sinas. "The first issue the Court will hear is whether medical providers have a direct cause of action against no-fault insurers. The other issues deal with whether a person injured in a car crash can discharge the claims of medical providers that have notified the no-fault insurer of their intent to pursue reimbursement."
"Simply put," Sinas said, "the Supreme Court's decision to grant leave in this case threatens the most important legal protections to medical providers that have existed through Michigan Court of Appeals decisions over the past few decades."
 Court Of Appeals Decision In 'Covenant'
In the Covenant case, Covenant Medical Center sent State Farm several bills for medical treatment it provided the injured individual, who was State Farm's insured. After receiving and responding to those bills, State Farm entered into an agreement with the injured individual, agreeing to pay $59,000 in exchange for being released "from liability 'regarding all past and present claims incurred through January 10, 2013'" resulting from the car crash. Afterward, State Farm did not reimburse Covenant for the medical services it had provided, claiming the agreement relieved it of any duty to pay the bills. Covenant then sued State Farm for payment. The trial court ruled in State Farm's favor, and dismissed the case.
On appeal, Covenant argued the agreement with the injured individual did not relieve State Farm of paying the medical bills. Covenant claimed it provided written notice to State Farm by sending the bills, which clearly indicated that Covenant intended to pursue payment on its own.
The Court of Appeals agreed with Covenant, finding it protected its right to reimbursement within the meaning of the No-Fault Act, MCL 500.3112, by sending the bills to State Farm. Because State Farm received this written notice, the Court said that State Farm could not discharge its obligation to pay Covenant by settling the claim with the injured individual. In other words:
"where the relevant services were rendered and the insured received notice of the provider's claim before the settlement occurred, the payment and release does not extinguish the provider's rights."
The Court of Appeals also rejected State Farm's argument that the "hold harmless" provision in the agreement only permitted Covenant to seek reimbursement from the injured individual. In making this ruling, the Court emphasized that Covenant was not a party to the settlement and release. 
Although the Supreme Court has agreed to hear arguments in Covenant, the Court of Appeals decision in the case is still the prevailing law. This means that medical providers must remain proactive when seeking bill payment under the No-Fault Act, and should not depend on insurance companies to protect their right to reimbursement.
Currently under Covenant, if a medical provider sends written notice (i.e., a bill) to a no-fault insurer, this indicates the provider intends to seek payment on its own. As a result, a no-fault insurer cannot discharge its payment responsibility by entering into a settlement with the injured individual.
Will these rights for medical providers stand up in the Supreme Court? We'll soon find out, as the Covenant case continues through the appellate system.
'Covenant' Update: Michigan Supreme Court Issues Ruling

On May 25, 2017, the Michigan Supreme Court released its decision in Covenant Medical Center v State Farm Mutual Automobile Ins Co. The Supreme Court disagreed with the Michigan Court of Appeals and held:
"The Court of Appeals' opinion in this case is premised on the notion that an injured person's healthcare provider has an independent statutory right to bring an action against a no-fault insurer for payment of no-fault benefits. This premise is unfounded and not supported by the text of the no-fault act. A healthcare provider possesses no statutory cause of action under the no-fault act against a no-fault insurer for recovery of PIP benefits. Plaintiff therefore has no statutory entitlement to proceed with its action against defendant."
If you're a medical provider and want to know how the Covenant ruling affects you, please contact our Michigan personal injury attorneys at 517-394-7500. You can also reach our offices through our online contact form. Our Lansing car accident lawyers and Grand Rapids auto accident attorneys will promptly respond to your concerns and inquiries.