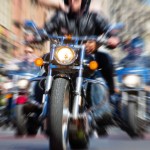 The repeal of the Michigan motorcycle helmet law in 2012 is having an impact on the number of crash fatalities, as well as the severity of injuries being treated at hospitals, according to a study.
The Michigan State Police reported that 138 motorcyclists were killed in crashes in 2015.  This is the highest number of motorcycle deaths on Michigan roadways since 1985. From 2000-2011, prior to the repeal of the law requiring a motorcycle helmet for Michigan riders, an average of 112 motorcyclists were killed each year.
A report in The American Journal of Surgery  shows the clinical impact of the Michigan motorcycle helmet law repeal. According to the AJS study,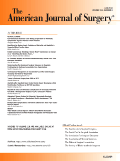 conducted over a four-year period before and after the motorcycle helmet law repeal, the mortality and medical costs for motorcycle crash victims not wearing helmets are higher than for those wearing helmets.
The AJS study showed that of 345 motorcycle crash victims taken to Spectrum Health Butterworth Hospital in Grand Rapids, 10 percent of riders not wearing motorcycle helmets died, while only 3 percent of riders wearing helmets died. The study also revealed that riders not wearing helmets had more severe head injuries, were on a ventilator for a longer period of time and spent more time in ICU.
The AJS study broke down the costs as follows:
Tom Constand o

f the Brain Injury Association of Michigan (BIAMI), speaking to Bridge Magazine about the study, said he is not surprised by the findings. BIAMI, a nonprofit that supports the brain-injured and their families, opposed the repeal of Michigan's motorcycle helmet law. However, Constand said he does not see Michigan's helmet law changing anytime soon. "When you look at the politics of this right now, there are many other priorities that are taking the time of the state Legislature," he said.
Meanwhile, BIAMI and others, including the Sinas Dramis Law Firm, continue to promote safe riding practices as a way to reduce head injuries and deaths. This includes wearing motorcycle helmets, which can reduce or prevent brain injury by absorbing some of the shock to the head on impact.
Sinas Dramis Law Firm has motorcycle accident attorneys in Grand Rapids and Lansing and throughout Michigan and Chicago. Contact us for a free consultation.
In this video, Lansing personal injury attorney Bryan Waldman and Michigan State Police Sgt. Rob Schwalm talk about motorcycle safety.