MCity in Ann Arbor will be the site for automated motor vehicle testing in Michigan
On July 20, 2015 the University of Michigan in Ann Arbor will be opening its test site for driverless cars, "MCity," on its North Campus Research Center. Years in the making, MCity in Ann Arbor is a 32-acre environment containing roads, intersections, traffic control devices, "buildings," sidewalks, and construction areas. Autonomous vehicles tested, as well as automobiles that can "connect" with each other, will do so in this simulated environment to determine how well they may perform in the real world.
Some automated motor vehicles (as they are called under Michigan law) that may be tested in MCity can automatically respond to certain traffic situations through the activation of accelerating, braking, or steering functions. While there are already some vehicles on the market that have some sort of "automated" technology, such as parking assist or lane departure warning, the autonomous technology that will be tested in Ann Arbor will go beyond those features.
At the opening of MCity, there will be a number of companies and manufacturers on hand demonstrating the capabilities of some of their driverless car technologies, including Verizon, Delphi, Honda, Toyota, and Bosch. Among the technologies and concepts that will be demonstrated include:
those that will alert to the presence of pedestrians and cyclists, resulting in providing an early warning to the driver and automatic braking;
an alert system that would warn both the pedestrian and driver of an impending collision, allowing both parties to then take steps to avoid it;
a system that will monitor the level of a driver's distractedness; and
technology that can guide an automobile to an available parking space.
Operating Driverless Cars in Michigan
Self-driving cars may be tested on the roads in MCity in Ann Arbor due to laws that were signed by the Governor not too long ago. As a result, in Michigan it is legal to test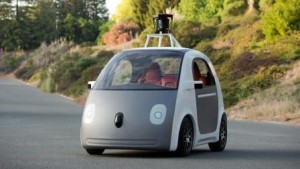 driverless cars on our roads under Public Act 231 and Public Act 251, both of which were signed in 2013 and went into effect soon thereafter. Referred to as "automated motor vehicles" under the law, in order to operate them (for the purpose of testing and refining the technology), here are some of the guidelines which govern the use of self-driving cars in this state:
Autonomous vehicles must be properly insured under the no-fault law;
Transporters of these vehicles must carry the requisite public liability and property damage insurance;
The vehicles can only be operated by designated individuals authorized by the manufacturer of the technology;
The person operating the self-driving vehicle must be present and must be able to take control of the vehicle at all times; and
The human operator must also be properly licensed to operate a motor vehicle in Michigan.
By no later than February 1, 2016, a report must be submitted to a number legislative committees and government entities regarding additional legislation and regulations that would provide for the safe testing of these types of vehicles on Michigan roads.
Clearly, we are only at the beginning stages of testing the capabilities of the technology that will be housed in driverless cars in the future. Thankfully,with MCity in Ann Arbor Michigan is among the states leading the way in insuring that the testing of these types of vehicles is done within the confines of the law, while ensuring the public's safety. We look forward to seeing what will be accomplished in the future.