UAW Local 652 is holding its 15th annual Lansing motorcycle ride, the "Pride Ride"
On Friday, May 15, 2015, the UAW Local 652 is hosting its 15th annual Lansing motorcycle ride, the "Pride Ride."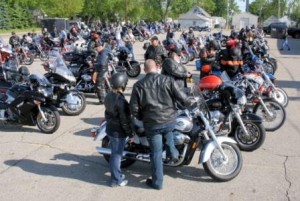 Held during Michigan's Motorcycle Safety Awareness Month, the goal of the Pride Ride is to promote motorcycle safety and awareness, encouraging everyone to "look twice and save a life!"
Everyone is welcome to participate in the Pride Ride, which includes a 30-mile ride, escorted by local law enforcement. Afterwards, there will be presentations and a raffle. It will take place at the UAW Local 652 Union Hall, located at 426 Clare St. in Lansing, Michigan. Registration is between 8:00 am – 9:00 am. A rider safety meeting and the line up to prepare for the ride will happen at 9:30. The ride will begin promptly at 10:00 am, so be sure not to miss it!
As lawyers helping those who have been injured in motorcycle accidents in Lansing, Grand Rapids, and across the state, we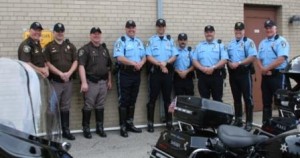 believe in the importance of educational and community-based events such as the Pride Ride. Motorcyclists across Michigan need to know about the laws in place to keep them safe, the rules of the road, and about the resources available to them should they get into an accident – or worse.
The Sinas Dramis Law Firm is grateful for the opportunity to be a sponsor of this event, and we are looking forward to meeting you and answering your questions about Michigan motorcycle law, Michigan no-fault law, motorcycle insurance requirements, and much more.
Be sure to visit our booth to say hello! We will be sharing our free literature about your rights and responsibilities under the law!
If you have any specific questions about the Pride Ride, contact Linda Mogyoros at turtlehatch@att.net or 517-694-7914.
Photo Credit: Mark Galik