Michigan motorcycle accident attorneys reach multi-million dollar settlement after almost nine years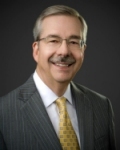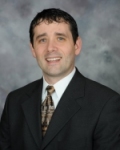 After a nine year saga, Michigan motorcycle accident attorneys Jim Graves and Joel Finnell were able to reach a favorable resolution to a highway construction zone wrongful death case.
In May 2005, our client, a motorcyclist, was riding along US-127 near the Holt Road exit in Ingham County when he encountered a road defect – a four to six inch rut on a portion of the shoulder. Despite the fact that this highway defect was in a construction zone, no barrels or markers were present to prevent unwitting travelers from encountering it. As a result, our client was rendered a quadriplegic. Unfortunately, he did not survive, succumbing to his injuries and other health complications over four years later.
Suit was filed soon after the accident against a number of entities, including the construction company in charge of the highway project and the Michigan Department of Transportation. After two jury trials resulting in verdicts for our client and multiple appeals, the parties involved were able to reach a multi-million dollar settlement. Although no amount of money will be able to replace the life that was lost, we hope that the settlement of this matter will help bring some closure and peace to our client's widow.
Sinas Dramis Law Firm has experienced Lansing wrongful death lawyers and Grand Rapids wrongful death lawyers available to serve clients across the state.