Reforming the Michigan No-Fault system is on the legislative agenda. Understand your rights and benefits before they are taken away.
While efforts to reform our Michigan auto no-fault system are underway, there are a few things to remember. In Michigan, we enjoy some of the most generous auto insurance coverage in the United States provided under our No-Fault Automobile Insurance Act. Under no-fault, those who are injured in motor vehicle accidents or in accidents involving a motor vehicle (which could be motorcycle, semi-truck, or even pedestrian accidents) may have medical and rehabilitative care covered by their own car insurance company – regardless of who is "at-fault" or responsible for the crash. Since 1973, thousands of Michiganders who might have otherwise faced bankruptcy (or worse) if they had to pay for medical treatment on their own have not had to choose between paying for medical expenses or paying other bills.
Our Michigan car accident attorneys have worked extensively under the auto no-fault law, working to protect and preserve it every day. In fact, George Sinas, who leads our team of no-fault lawyers, is considered one of the state's experts on this area of law, having written, lectured, and taught extensively on this issue. He even spent the beginning of his legal career thoroughly studying the No-Fault statute and early cases dealing with the law. In addition to representing car accident survivors who are denied access to their no-fault PIP benefits due to their insurance companies, our auto accident lawyers also believe in the importance of educating the people of Michigan about their rights under the law. This is especially true when those rights are under attack, to the detriment of the general public (and to the benefit of auto insurance companies).
Reforming the Michigan No-Fault system is on the legislative agenda. SB 248 and D-Insurance (SB 288) would place insurance company profits and needs ahead of those who truly matter – catastrophically injured auto accident survivors. Make sure you know what is at stake with those and other no-fault "reform" proposals.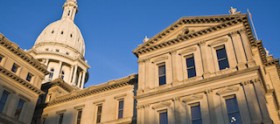 Unfortunately, this state's unique auto insurance system has come under attack under the guise of auto no-fault "reform." We see this with Michigan Senate Bill (SB) 248, a proposal that would severely undermine the current system, forcing us to compromise quality care in the name of allegedly decreasing the cost of insurance.  In our continuing effort to help people know the law, we have been blogging about the changes this bill will bring if it's passed. Visit our page dedicated exclusively to Michigan Senate Bill 248 and learn how it may place you and your loved ones at risk.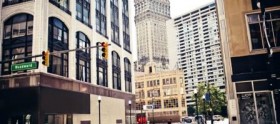 D-Insurance, encompassed in Michigan SB 288, was touted by Mayor Mike Duggan as the answer to Detroit's high car insurance rates when it was introduced in 2015. By capping no-fault benefits at $25,000, catastrophically injured Detroit accident survivors would not be able to access the care they would need to even begin to live some semblance of a normal life. Payment for attendant care, replacement services, and various therapies would be at risk. Learn more about D-Insurance and why it is not the acceptable solution for high auto insurance rates faced by the people of Detroit.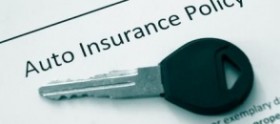 If you have been keeping up with the no-fault debates, undoubtedly you realize that there is quite a bit of information (or misinformation) being referenced. Not only is it imperative that everyone in the state of Michigan understand the rights they are afforded under the auto no-fault law, but that they recognize and discard any and all false claims about how it works, how much it costs, and what it provides. To this end, we have written a number of blogs addressing some of the misunderstood concepts about the Michigan no-fault law.