News From The Coalition Protecting Auto No-Fault (CPAN)
Lansing, MI (August 1, 2017) – Good drivers can face premium hikes of more than $1,200 per year for Michigan's state-required minimum auto insurance coverage due solely to their level of education, job title and whether they own their home, according to new research commissioned by the Coalition Protecting Auto No-Fault (CPAN).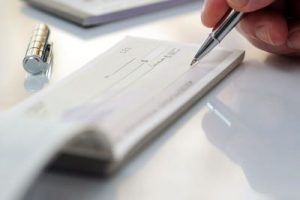 The study of Michigan auto insurance rates, which tested premiums in eight different cities and towns across the state, finds that several large insurers vary rates based on drivers' personal and economic characteristics that are not related to driving safety in a manner that consistently harms working class and unemployed drivers, even when they have unblemished driving records.
"We found that several large insurers charge significantly higher rates to motorists in Michigan with perfect driving records simply because of their job title, schooling and home ownership status," said Douglas Heller, an insurance expert who conducted the study. "For a lot of good drivers in Michigan, their car insurance costs much more than it should because they are working class, while investment bankers, lawyers and those in executive roles get steep discounts on their auto premiums."
Among the findings from the five insurance companies tested, the report shows:
Insurance companies charge good drivers in Michigan $233 more per year – 12 percent more on average — for basic auto insurance when they have blue collar jobs or are out of work, don't have a college degree, and rent rather than own their home.
Liberty Mutual, Progressive and Esurance increase premiums the most for working class and unemployed residents, averaging $483 more across the state for people out-of-work compared to lawyers with the same driving record.
A factory worker living in Detroit, Flint, or Warren pays an average of $265 more for auto insurance than an investment banker for the same policy. Even if both have perfect driving records and live at the same address, some working class drivers will pay as much as $694 more per year for basic auto insurance.
In smaller towns, such as Howell, Ludington and Owosso, good drivers face price increases as high as $457 per year based solely on their personal and economic status.
"We force every driver in Michigan to buy auto insurance, but we allow insurance companies to charge good drivers more if they are factory workers or cashiers instead of bankers or lawyers," said CPAN President John Cornack. "That makes no sense, it's unfair and it's one of the reasons that auto insurance is too expensive for so many working class Michiganders, even if they've never caused an accident or filed a claim."
The Michigan auto insurance rates study quoted 240 online premiums for good drivers in eight cities and towns: Detroit, Flint, Grand Rapids, Howell, Iron Mountain, Ludington, Owosso and Warren. The same address, car model, miles driven and prior insurance history were used, and the basic state-mandated minimum insurance coverage was sought for each quote. The only factors that varied in the testing were the driver's occupation, level of education and whether she rented or owned her home. The tests exclusively considered premiums for people with perfect driving histories and no prior claims.
The research considered premiums quoted by AAA, Allstate, Esurance, Liberty Mutual, Progressive and State Farm, which represent more than half of the Michigan auto insurance market and for which extensive testing can be performed online.
The study found good drivers in Detroit, Warren and Flint face the most severe penalties from insurance companies, but workers and financially struggling families throughout the state are also often punished.
"State law requires that Michigan drivers buy auto insurance, but it doesn't protect blue collar workers and out-of-work residents from abusive pricing practices by insurance companies," said Heller. "Pricing people based on their job-type or education or home ownership not only has nothing to do with their safety on the roads, it makes it harder for financially-strapped drivers to maintain their coverage."
About CPAN: The Coalition Protecting Auto No-Fault was formed in 2003 by professional associations that share the belief that it is in the public interest to preserve Michigan's model no-fault auto insurance system and make sure that the Michigan auto insurance industry keeps the original no-fault promise it made to Michigan citizens when the No-Fault Act became effective in 1973. 
About the Report's Author: Douglas Heller is an independent consultant and nationally recognized insurance expert. During nearly two decades of work on public policy and regulatory matters related to property-casualty insurance, Heller has written several reports on auto insurance pricing in the United States, overseen regulatory challenges to insurance company rates and practices, and for nine years served as the Executive Director of the national consumer advocacy organization, Consumer Watchdog.