Pedestrian Accidents Can Cause Serious Injury or Death
If you have been injured while walking outdoors, our Michigan pedestrian accident attorneys can help you recover damages, including your medical bills, lost wages, pain and suffering, and other costs associated with the accident.
For more than 60 years, Sinas Dramis has helped victims of pedestrian accidents get the results they deserve. Our experienced Michigan personal injury lawyers will fight for you and your rights, standing beside you every step of the way.
In this video, Lansing personal injury lawyer Bryan Waldman talks about Michigan pedestrian accidents and safety.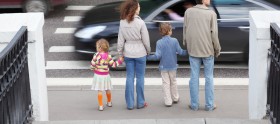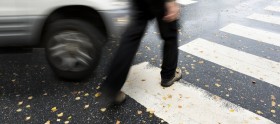 If the driver of the vehicle that caused your injuries was negligent, Michigan law lets you bring a claim against the negligent driver and his or her insurer to recover non-economic damages, sometimes referred to as "pain and suffering" damages.  Read More