Lawsuits in Michigan against the Drunk Driver
If you or a loved one has been injured by the negligence of a drunk driver, you may be able to bring a claim against that driver to recover for the pain and suffering caused by your injuries. Unlike PIP benefit claims, these tort claims are only available to the innocent party involved in the accident. These benefits are collectable from the insurer of the at-fault drunk driver, or sometimes from the drunk driver personally, and are collectible in addition to the no-fault PIP benefits you may already be legally entitled to collect from your own insurer.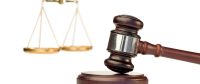 Although you may know that Michigan is a no-fault automobile insurance state, the term "no-fault" can be deceptive. Michigan's no-fault laws provide you with certain insurance benefits regardless of who is at fault in the motor vehicle accident, but these benefits do not prevent you from bringing a negligence claim against the at-fault driver to recover for your nonecomic damages, which are commonly referred to as your "pain and suffering" damages. You may also be entitled to make a claim for "excess economic loss" damages, which includes compensation for missed work time that extends beyond the three-year window of collectable wage loss within the PIP benefits provision.
To recover noneconomic damages from the at-fault driver, you must bring a negligence claim against that driver, and his or her insurer. You are required to prove that the driver who caused your injuries was negligent. The information below provides a basic overview about the requirements for establishing a tort claim against a drunk driver. For a comprehensive review regarding auto accident related tort claims, please click here.
Establishing the Drunk Driver's Negligence
In drunk-driving accidents, several types of evidence may be used to establish a drunk driver's negligence. These may include:
Police reports or video which establishes the facts of the accident and the blood alcohol content of the driver;
Bar receipts or testimony from bartenders or restaurant staff that can help to establish how much alcohol the Defendant consumed;
Testimony from witnesses who saw the accident occur;
The testimony of medical doctors who can establish the nature and extent of your injuries;
Your own testimony, in the form of a deposition, which can help to establish certain facts about the case, such as your recollection of events.
Your attorney will collect the evidence necessary for establishing the drunk driver's negligence, often with the help of a private investigator. However, if you have any evidence which you believe might be of benefit to your case, you should contact your attorney immediately to discuss the evidence and its preservation.
The Threshold Injury Requirement
Although establishing the drunk driver's negligence is a critical step, a showing of negligence alone is not enough. Under Michigan's no-fault laws, not every injury is compensable. Rather, in addition to establishing that the at-fault driver was negligent and caused you to suffer an injury, you must also show that your injuries amounted to a "threshold injury."
Under the Michigan no-fault laws, a threshold injury is met if the injured person suffered a "serious impairment of a body function," "permanent serious disfigurement," or death. The definitions of the types of injuries which will meet this threshold are frequently the subject of reinterpretation by the Michigan courts, and drunk driving victims are encouraged to contact an attorney to discuss this matter.
You should understand, however, that "excess economic loss" damages are not subject to the threshold injury requirement.
To learn more about threshold injuries, please click here.