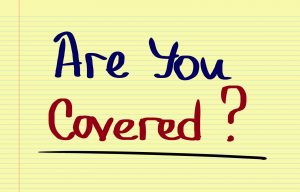 The Michigan Court of Appeals has again denied auto insurance coverage to an individual who was injured while a passenger in a vehicle owned and operated by a family member, because the owner-operator's no-fault policy included a "step-down" clause.
The Court's ruling is yet another setback for innocent family members who, after being injured in a Michigan auto accident with a relative behind the wheel, seek benefits from that relative's insurance policy.
What is a step-down clause? It is language in a policy that essentially treats the insured's own family members harsher than total strangers. If an insurance policy includes a step-down clause, then a person unrelated to the insured who is injured while riding in the insured's vehicle is entitled to more benefits than the insured's own relatives who may also be injured in a crash.
Insurance companies use step-down clauses to basically curtail their payouts. In fact, many consumers don't even know their Michigan no-fault policy includes a step-down provision. Why? Because when they purchase their policy, the insurance companies that routinely use these clauses (GEICO, USAA, Progressive, Farm Bureau, Grange) don't say anything about it. As a result, policyholders and injured family members usually don't find out about the limited coverage until it's too late — that is, after a crash.
In Perry v Perry, the Court of Appeals rejected yet another opportunity to strike down a step-down clause, this time in a policy issued by Progressive Marathon Insurance Company. The February 28, 2017, decision makes it clear that Michigan's appellate courts are OK with effectively eliminating insurance benefits for innocent family members, including children, who are injured as a result of another family member's negligence.
The plaintiff in Perry was injured while riding in a vehicle owned and driven by her husband, who had an auto insurance policy with Progressive. The plaintiff was a named insured on the policy and was listed as a driver or household resident. The policy included uninsured/underinsured motorist coverage of $250,000 each person/$500,000 each accident. When Progressive denied plaintiff's claim for underinsured motorist coverage, the plaintiff filed an action to recover benefits, claiming her husband was negligent and that his negligence caused her to suffer a serious impairment of a bodily function. A Kalamazoo County Circuit Court judge denied Progressive's motion to dismiss the claim, ruling that the policy's definition of "underinsured motor vehicle" was unclear.
The Court of Appeals reversed. The Court said the mere fact that the policy did not set forth a distinct definition of "underinsured motor vehicle" did not create an ambiguity that had to be construed against the insurer, Progressive. Rather, the Court said that, when reading the policy as a whole, the definition of "underinsured motor vehicle" was incorporated into the definition of "uninsured motor vehicle" that was in the policy. The Court also reasoned that the vehicle was not an "underinsured motor vehicle" because it was covered by insurance at the time of the accident. The Court said:
"[P]laintiff was the spouse of and resided with a named insured who owned the [vehicle]; therefore, the [vehicle] could not be considered an uninsured/underinsured motor vehicle for purposes of the policy. In short, under the plain language of the policy, plaintiff was not entitled to recover underinsured motorist benefits."
Grand Rapids personal injury attorney Tom Sinas emphasizes that, despite the Court of Appeals continued approval of step-down clauses, these reprehensible provisions could easily be eliminated from no-fault insurance policies. "The Michigan Insurance Commissioner could end this shameful insurance practice with the stroke of a pen," he says.
According to Tom, the argument presented by insurance companies for using step-down clauses — to prevent insurance fraud — no longer applies. "Perhaps this was true at one time, but that justification is now completely unwarranted," he says, "because most no-fault policies include language about fraudulent claims and Michigan law already says it's a crime to commit insurance fraud."
But even though the Court of Appeals continues to uphold step-down clauses and deny needed benefits to innocent family members, Tom says there are certain things that Michigan consumers can do to help get rid of these repugnant provisions:
Talk to your friends and family about step-down clauses and tell them the dangers they present.
Ask your friends and relatives to review their auto insurance policies to see if they include a step-down clause.
If you suspect your policy may include a step-down clause, ask your insurance agent about it.
If you find that your policy does include a step-down clause, consider buying a new policy with an insurance company that does not use these clauses. The companies that typically do not use step-down clauses are Auto-Owners/Home-Owners, Liberty Mutual, Citizens, State Farm, AAA and Allstate.
The Sinas Dramis Law Firm is committed to making sure Michigan consumers understand the language in the auto insurance policies they purchase. Join us in sending a message to the insurance industry that step-down clauses are a shameful practice by calling the Michigan Insurance Commissioner at 877-999-6442 or emailing the Michigan Department of Insurance and Financial Services at difs-ins-info@michigan.gov, and demanding that step-down clauses be eliminated in auto insurance policies.
If you or a family member has been injured in an auto accident, or if you are uncertain whether your auto insurance policy includes a step-down clause, contact our Grand Rapids auto accident lawyers or Lansing car accident attorneys today for a free consultation.