Looking for a Grand Rapids Auto Accident Attorney?
The Grand Rapids auto accident attorneys at the Sinas Dramis Law Firm are dedicated to helping those who have suffered a car accident injury in Michigan — specifically, those who've been injured in West Michigan automobile, motorcycle, semi-truck or bicycle accidents.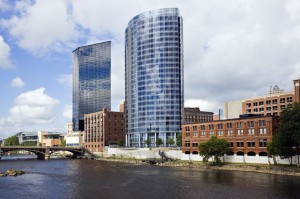 Since the firm was founded in 1951, we have dedicated ourselves to representing injured individuals throughout the state.
We opened our downtown Grand Rapids office in 2013. Since opening that office at 15 Ionia Ave. SW, Ste 300, our Grand Rapids car accident attorneys have defended the rights of injury victims not only in Grand Rapids, but also in Kalamazoo, Wyoming, Muskegon, Holland, Kentwood and numerous other West Michigan communities, including Traverse City.
In addition, the Sinas Dramis auto accident lawyers in Grand Rapids make it a point to give back to the local community. Most notably, our attorneys distribute free bicycle helmets to West Michigan children through the firm's annual Grand Rapids Lids for Kids Bike Helmet Giveaway and Bike Safety Event.
If you've been injured in a car, semi-truck, motorcycle or bicycle accident in West Michigan, contact our Grand Rapids auto accident lawyers today for a free consultation. Or call 1-866-758-0031.
Pages of Interest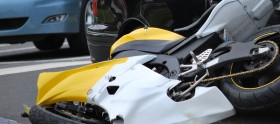 If you are involved in a Grand Rapids car accident, consider taking the following steps immediately after it happens to protect not only yourself but any potential claim you might have.  Read More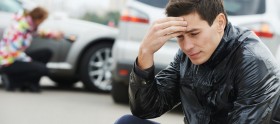 If you are in an auto accident, you will likely interact with local law enforcement agencies or emergency medical service providers. If you pursue a claim afterward, it will be important to gather various records and reports from these organizations. We have listed contact information for these organizations for your reference. Read More