What to Do After a Car Accident
It is important for anyone injured in a car accident to act promptly in order to protect their rights and their potential lawsuit. The insurance company for the party at fault will indeed move quickly to conduct a thorough investigation for purposes of building a defense to the claim. Therefore, the injured victim must counter that effort by taking the appropriate steps in a timely fashion.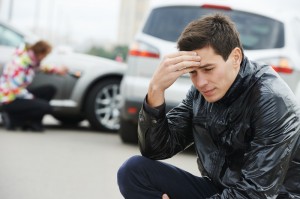 With this in mind, here are some simple important steps to follow if you are ever seriously injured in a car accident:
Have a Lawyer Initiate a Thorough Investigation
As quickly as possible, arrange for an attorney to investigate the accident. As part of the investigation, your lawyer will need a copy of your Michigan car accident report, so be sure to order it right away. The ensuing investigation should include interviewing all witnesses, photographing the scene, photographing all vehicles involved in the accident, taking measurements at the scene, collecting physical evidence at the scene, interviewing police officers, etc.
Photograph Injuries and Document Your Course of Treatment
Visible injuries such as lacerations, burns, surgical scarring or other disfigurement should be thoroughly photographed. Additionally, photographs or videos should be taken of certain kinds of medical treatment (e.g., inpatient hospitalizations, physical therapy, burn treatment, etc.).
DO NOT Talk to Investigators or Adjusters Representing the Interests of the Other Driver
As previously indicated, the insurance company for the driver at fault will be conducting an investigation soon after the accident. One of the first things that insurance investigators typically do in connection with such an investigation is contact the victim and request that the victim give a written or recorded statement regarding the accident. Do not give any such statements to representatives of the other driver's insurance company without first consulting an attorney specializing in car accidents and personal injury litigation. Recall the warnings given by police to suspects during criminal investigations: "Anything you say can and will be used against you!"
DO NOT Sign Medical Authorizations, Except Those Requested by Your Insurance Company
Oftentimes, an insurance adjuster for the party at fault in a car accident while ask a victim to sign a medical authorization release form that permits the adjuster to obtain all of the victim's medical records and speak with the victim's physicians. Never sign such an authorization without first consulting an attorney specializing in personal-injury law to discuss the situation.
DO NOT Engage in Settlement Negotiations Without Obtaining Advice from an Experienced Attorney
Many times the insurance company representing the driver at fault will approach a seriously injured victim and attempt to settle a potential lawsuit in exchange for a release of liability. If you are injured in a car accident, do not consider entering into such settlement negotiations without first contacting an attorney who is competent and experienced in handling car accident lawsuits.